Many of you may know it already, but almost a year ago I switched jobs. I used to work as a senior physician on an ICU, now I work in Public Health.
There were many reasons for this decision, family and being there for the kids the main one, but I am not going to lie: Being able to paint my nails whenever I felt like it was at least helping in making it easier.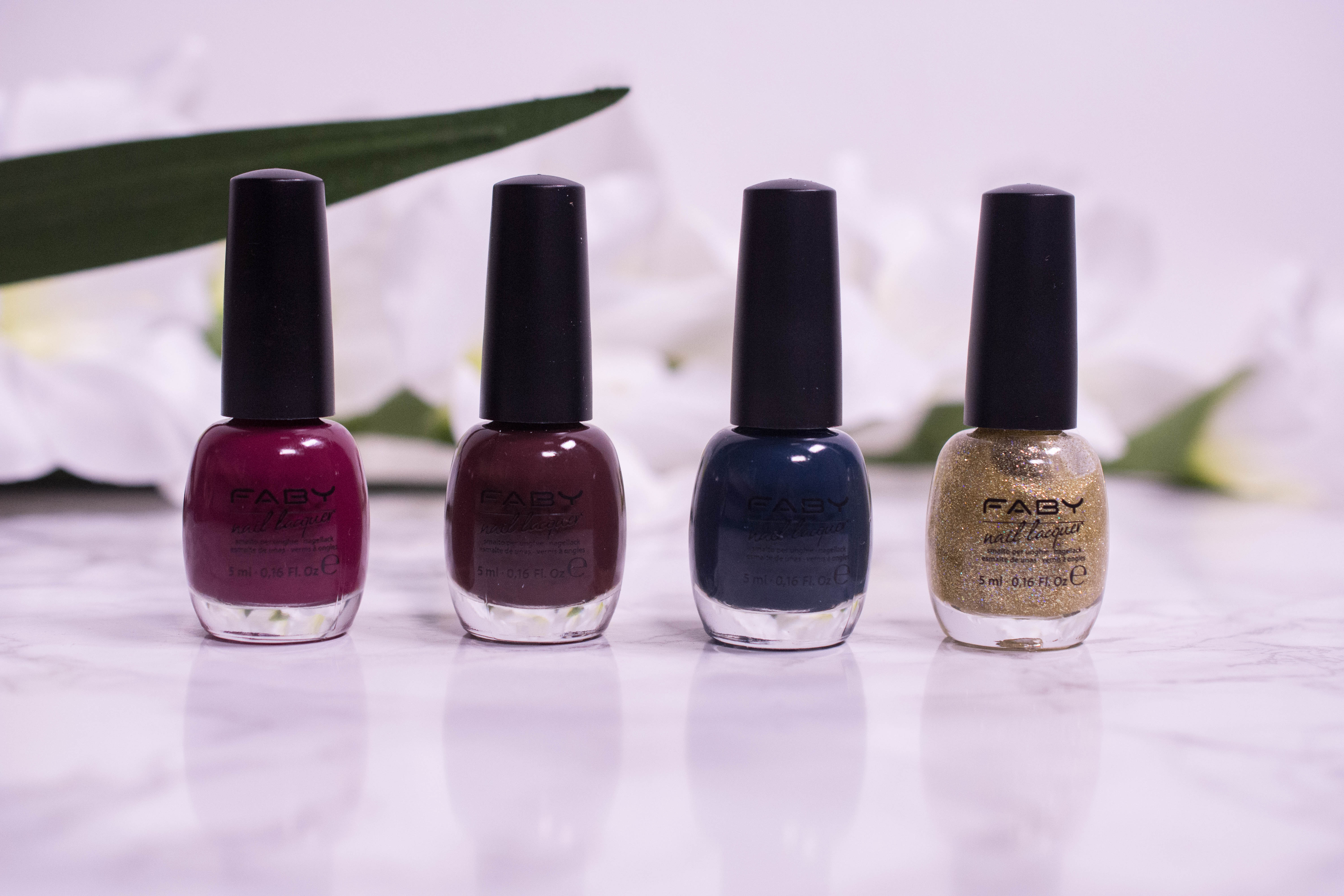 When you work on ICU (or anywhere in the hospital), your nails have to be short and bare. Which means I could only paint my nails on a Friday night and had to take the polish off on Sunday. If I didn´t work the weekend, that is.
Now I am free to paint my nails whenever I like as the only thing stopping me is the need to use my hands. For the kids, for blog work, for eating crisps while watching Netflix.
Latest on my paws? The Faby Ego Collection for Autumn/Winter 2017 (*PR-Sample).