We all have these "bulb of light" moments that nudge us into a new direction. For me a facial had in celebration of my birthday was one of these moments (see here). The esthetician examined my face, said a few nice things about my pores and general skin and then, without a warning, pinched my cheek, saying: "Weak collagen, you are getting a saggy face already."
Ouch.
See, I knew I would not be able to fight gravity forever. I mean, two kids and I can easily carry a pen beneath each breast (TMI?). But my boobs are nicely packed away most of the time.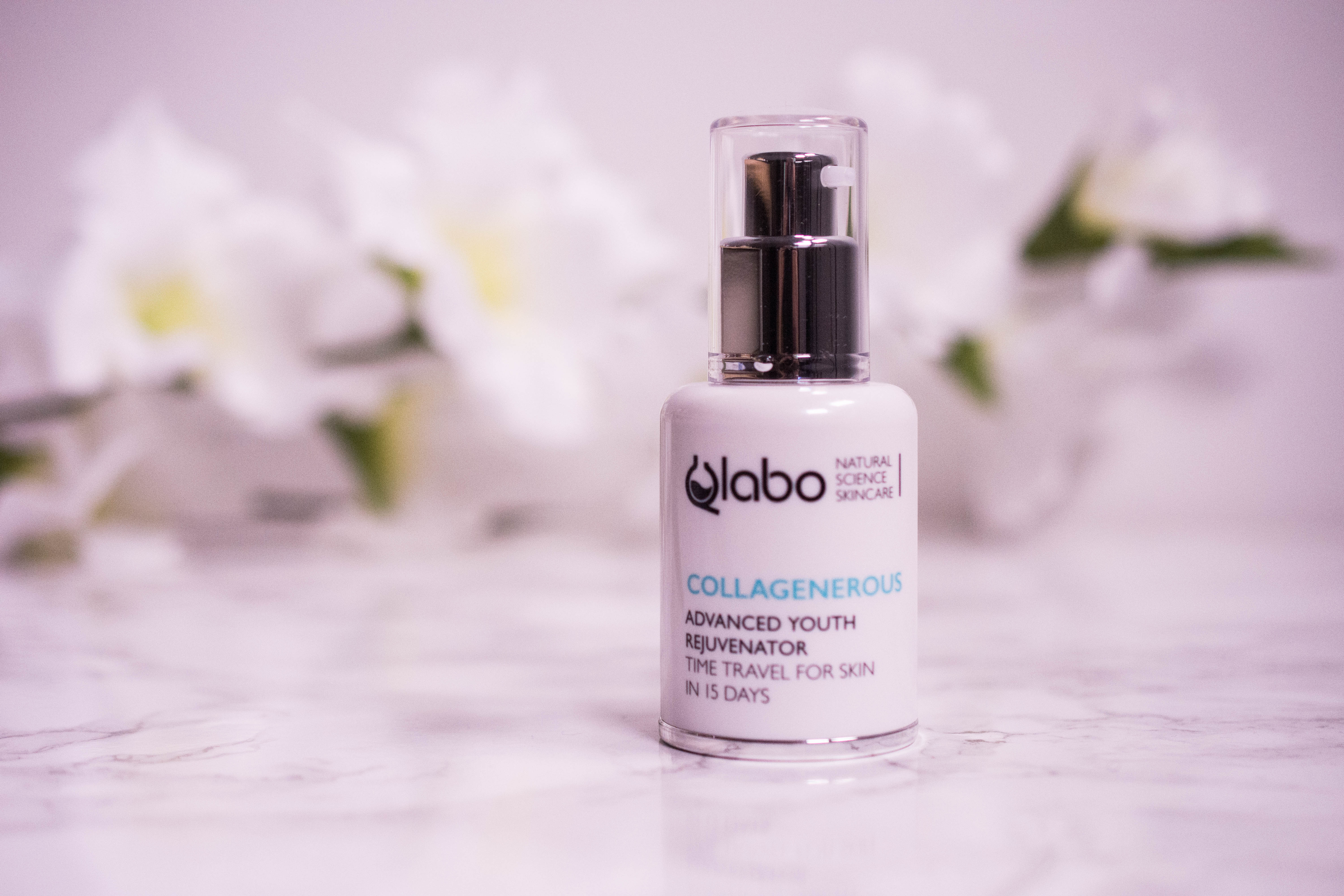 My face is out there for everyone to see, and when I look really closely, I can see the first signs of bulldog cheeks appearing. Especially when I look closely at 6 am in harsh lighting and after a weekend of indulgence.
But is there something I can do about it? Actually there is. At least things that can improve the collagen production and thus slow the process. Some are diet based (bone broth and no sugar – I know, I can´t do it either), some are physical (Face rollers – I will write about them when I manage to use them consistently) and of course products, which is what we are all here for.
Best researched and mentioned numerous times here on the blog are retinol (read here) and Vitamin C, but there are a lot more and Qlabo Collagenerous (PR-Sample) features quite a few of them.