Advertisement info: This blog post uses affiliate links and talks about products I was gifted via PR. I was not paid to write this blog post/film the video. Please read disclaimer.
I admit then when the package with the pixi rose collection arrived at my door step, I was the most excited about the bag it came in.
Yes, you heard that right: Nine pixi beauty items to talk about, and yours truly is gushing about the bag. In my defense though, the limited edition Rose Travel Bag (sadly no longer available) is a beauty and, more important, super handy for someone that likes to travel.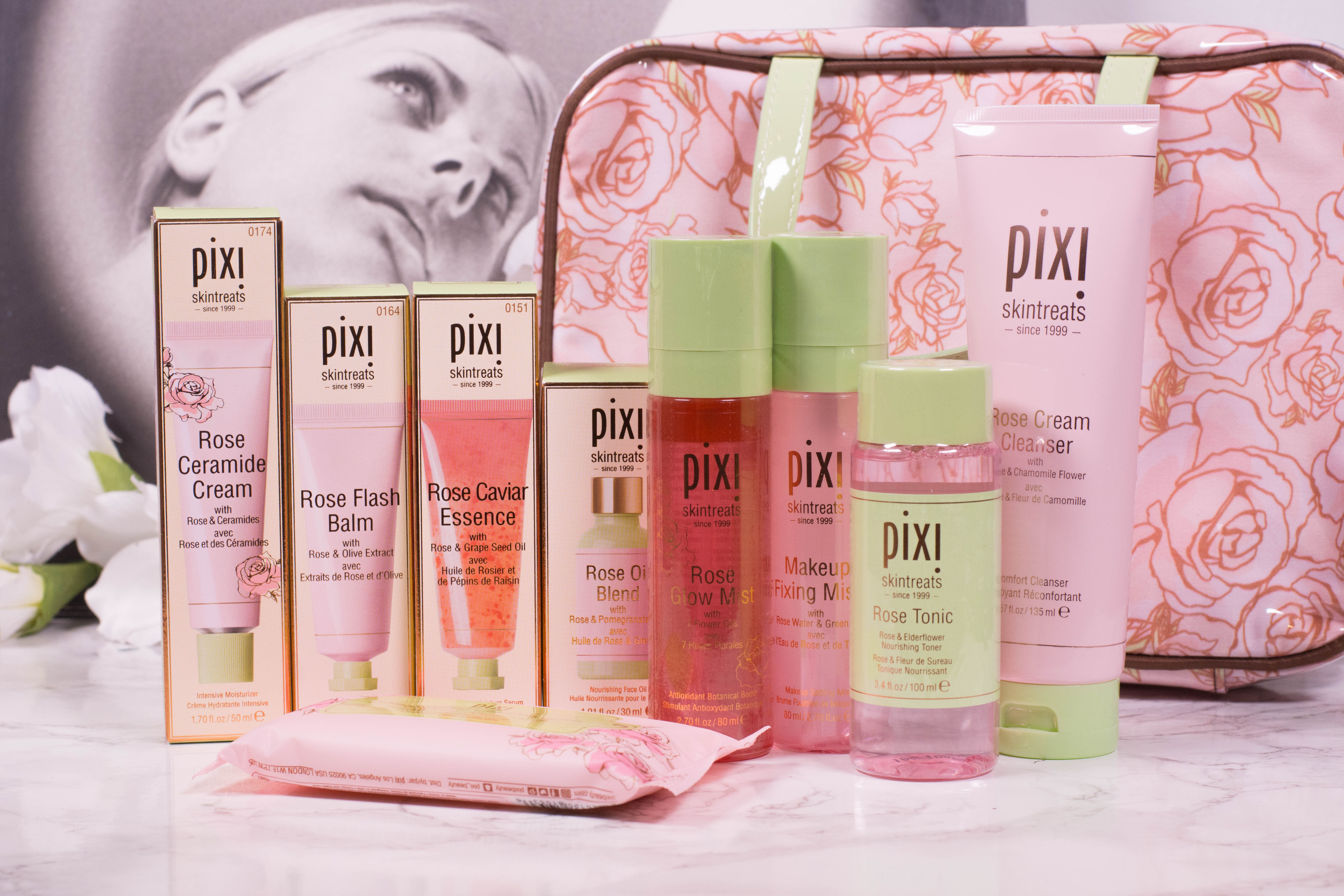 Because while Mr. Loca is pretty content keeping up with is minimalistic skincare routine (read: shower gel head to toe) wherever we go, my more elaborate multi-step routines can prove challenging when going off the beaten track in a camper van. Seven different bottles and no place to put them in the community showers on the camp ground? I´ve been there!
Of course travel bags aren´t that new to the market (I have had my current one for five years now), but the rose and mint design offers a welcome break from the usual black or camouflage offerings.
Enough about the bag however (although I admit I am STILL pretty chuffed about receiving it), let´s focus on the pixi skincare goodies that were inside.