Dette blogindlæg bruger affilierede links. Læs venligst ansvarsfraskrivelsen.
Why can't I for the life of me type Caudalie? I mean, I have written the name how often over the last three months, six times?
And that is six times in blog post titles only, I don't even want to count how often the term Caudalie appeared in the corresponding text and social media shares.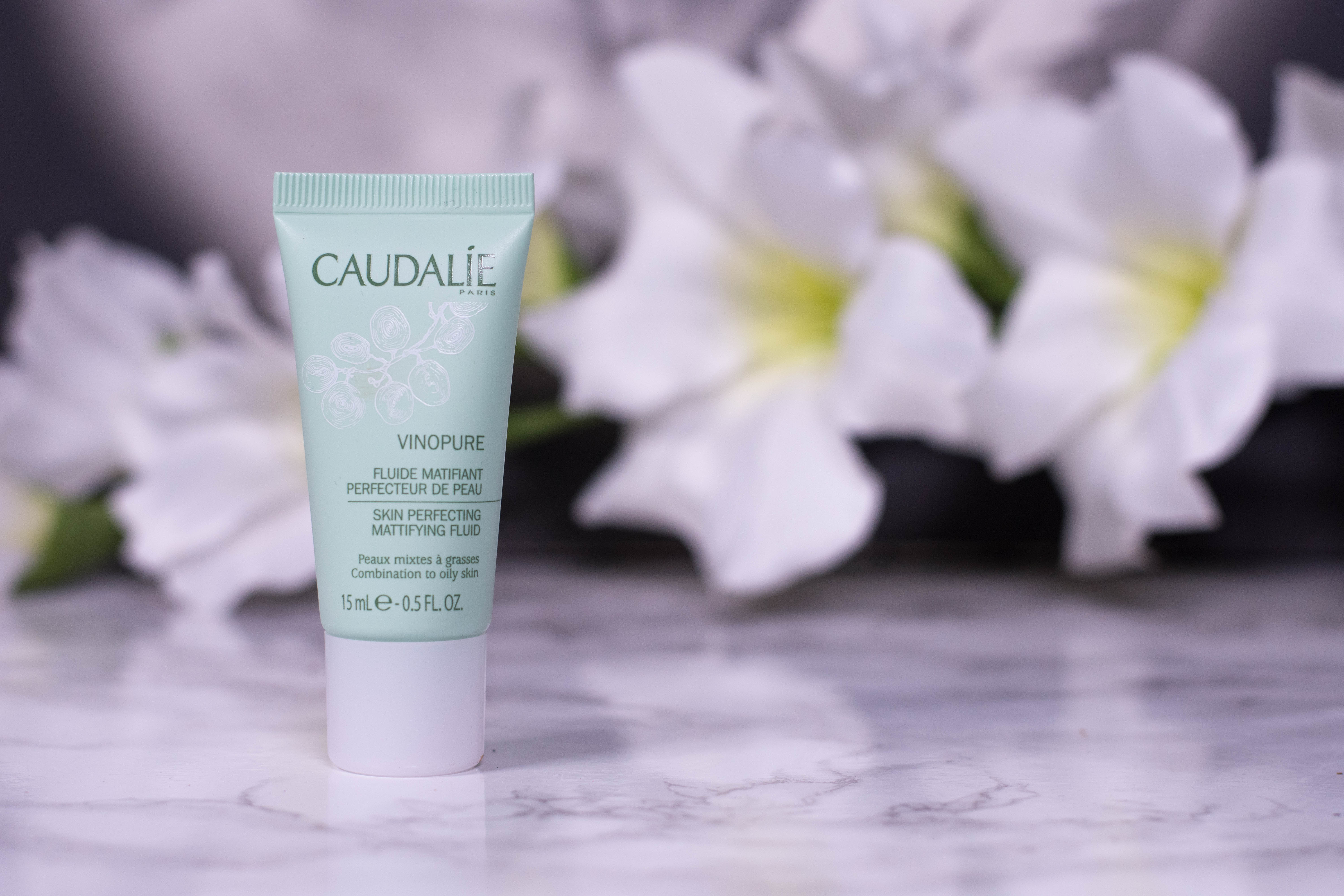 And yet I keep writing Caudlaie, which to my eye somehow looks right (don't even try to pronounce it though).
Hvorfor har jeg skrevet det så ofte? Det er ikke, at jeg er besat med mærket, selvom jeg indrømmer, at de har nogle perler. Det er for det meste fordi jeg først raidede mine mødre for deres produkter og så opdagede Caudalie Vinopure-trioen med henblik på overbelastning, udsat og fedtet hud.
Nu hvor jeg har testet min vej gennem alle tre produkter (læs del 1 her og del to her), er det på tide at afslutte serien med mine tanker om Caudalie Vinopure Skin Perfection Mattifying Fluid, der bringer tælleren op til syv.