Dieser Blogpost enthält * PR-Beispiele und Affiliate-Links. Bitte lesen Sie den Haftungsausschluss.
The drama with the You Tube thumbnail…
I swear taking the thumbnail takes me longer than filming the actual video itself! Especially now that I´ve learned that thumbnails with faces have a higher CTR than the ones showing products only.
CTR bedeutet für diejenigen, die sich fragen, Click-through-Rate und steht für die Anzahl der Personen, die nach dem Anzeigen des Thumbnails auf das Video klicken.
I am not sure why my face would help in selling a video, but I do know for sure that it takes me ages to take a picture that doesn´t look like I am a complete moron grinning into a camera.
Maybe it is the fact that I do take the picture while holding up a basket full of empty bottles.
Ich denke, es ist irgendwie schwer, gesund zu sein, wenn man das macht.
I promise though that I do make sense in the video behind the thumbnail, talking you through my recent empties.
There is a mixture of skincare (very serum heavy this month), a few makeup bits (I am so proud of myself here!) and a little bit of haircare thrown in for good measure.
As always I have listed the products underneath and linked to my original review if you want some more in depth information.
Produkte erwähnt
klairs freshly juiced vitamin drops* (Rezension)
Odacité Bl+C (Rezension)
Flora Mare Skin Energizer* (Review)
Dr. Dennis Gross Ferulasäure + Retinol Aufhellungslösung (Rezension)
Fotoptotector ISDIN Fusion Water
Sephora MicroSmooth Baked Face Compact (Rezension)
Sephora Rouge Infusion Lippenfleck
Make Up für immer Smoky Lash Mascara (Rezension)
Batiste Trockenshampoo
Klorane Trockenshampoo
A fun fact before we part: I am not 100 % happy with the picture I got there. But it was the best I managed before everything spilled out of the bag and crashed to the floor, leaving a huge mess.
I told you, taking a decent thumbnail is an adventure in itself.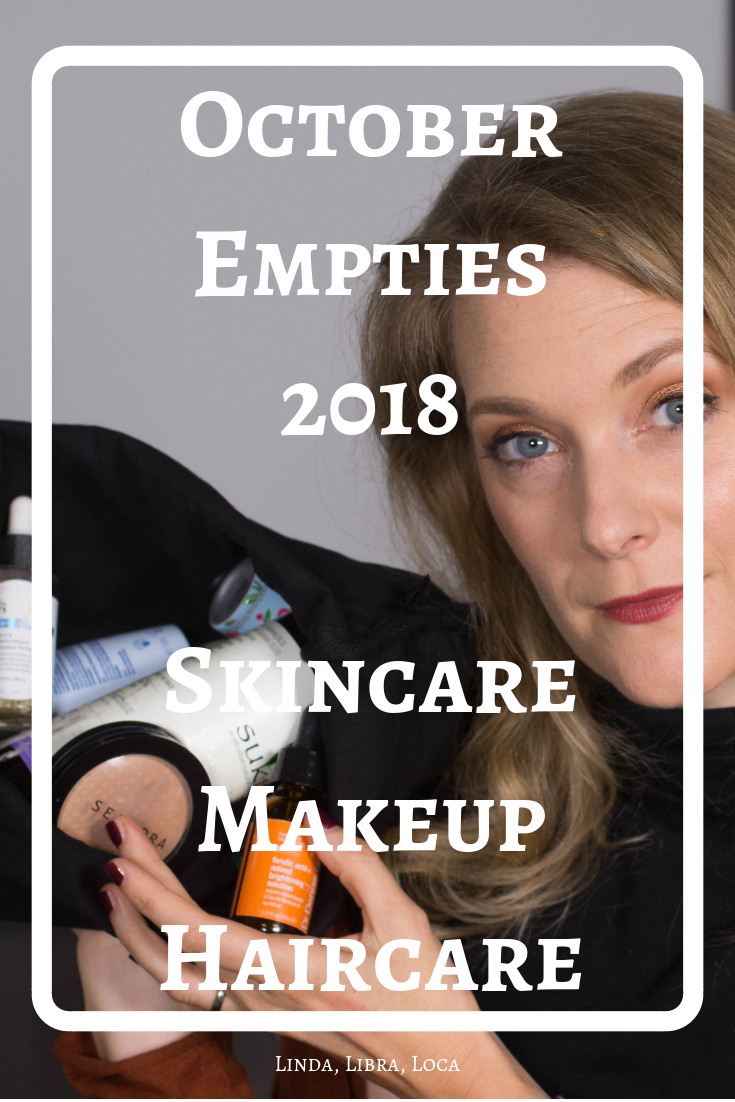 (Visited 106 times, 3 visits today)