Cet article de blog utilise des liens d'affiliation. Veuillez lire le déni de responsabilité.
Why can't I for the life of me type Caudalie? I mean, I have written the name how often over the last three months, six times?
And that is six times in blog post titles only, I don't even want to count how often the term Caudalie appeared in the corresponding text and social media shares.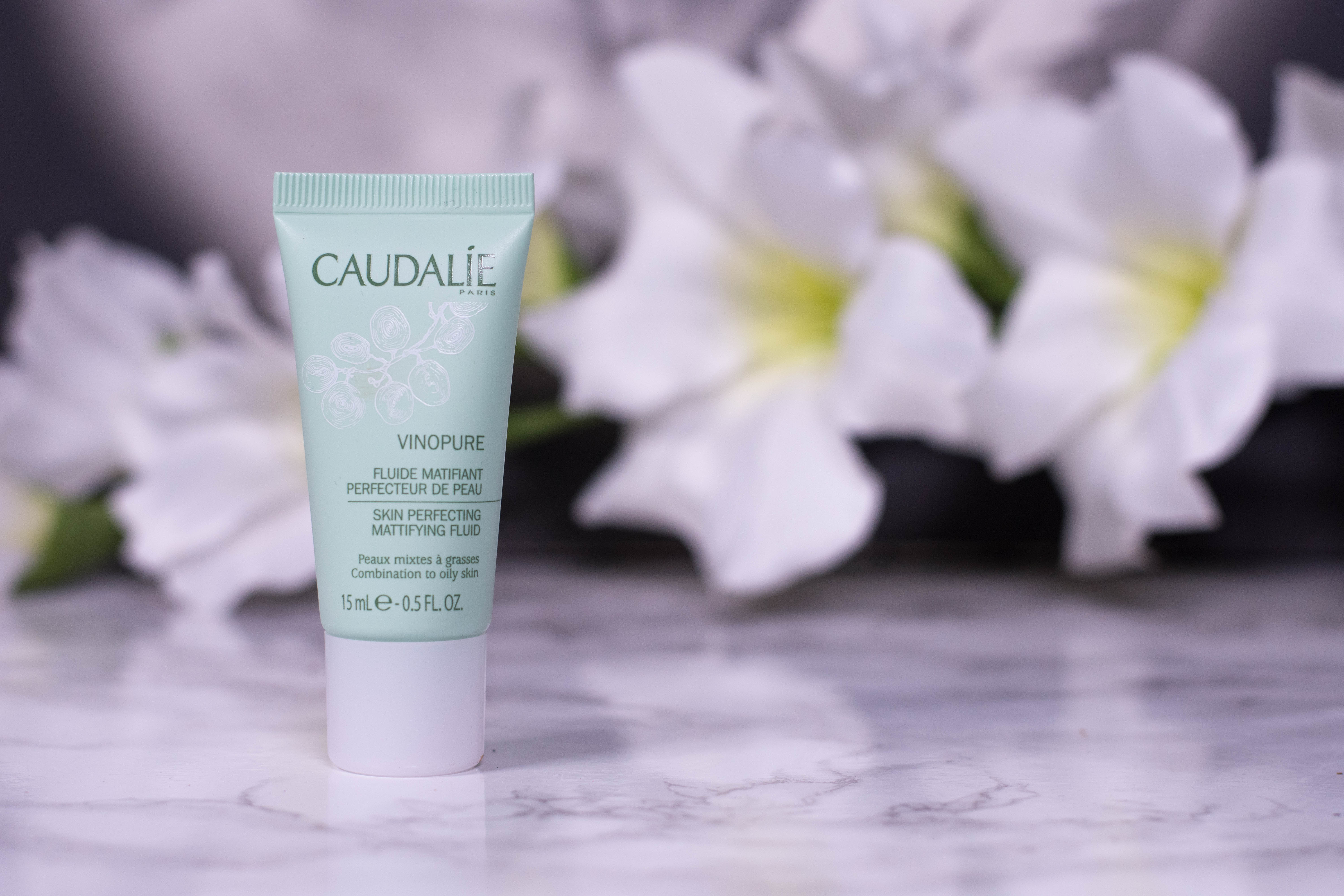 And yet I keep writing Caudlaie, which to my eye somehow looks right (don't even try to pronounce it though).
Pourquoi je l'ai écrit si souvent? Ce n'est pas que je suis obsédé par la marque, même si j'admets qu'ils ont quelques joyaux. C'est principalement parce que j'ai effectué une première descente chez ma mère pour acheter ses produits, puis que j'ai découvert le trio Caudalie Vinopure, destiné aux peaux grasses et sujettes à la congestion.
Maintenant que j'ai testé tous les trois produits (lisez la première partie ici et la deuxième partie ici), il est temps de terminer la série avec mes réflexions sur le Fluide Matifiant Perfectifiant Matifiant pour la Peau Vinopure de Caudalie, portant le nombre à sept.