If you are a regular reader of my blog, and even more if you are subscribed to my You Tube channel, you will know that I am no native speaker.
Most of the time that doesn't lead to any difficulties. Not for me anyway, it is you that has to deal with my accent. But sometimes the difference between German and English gets really confusing. Take the Sunday Riley Luna Sleeping Night Oil, for example. I wanted to write an introduction featuring the moon. Creative, I know.
Problem is, in German the moon is male. It is "he", as opposed to "she" in English (and most other languages). So every sentence I wrote was confusing for me, I was switching gender way too often.
So I figured, I´d just get to the product. And say "it". It is an oil, after all. No time for babylonian confusion here on my blog.
What Sunday Riley claims:
Let Luna´s advanced retinol complex be your secret weapon! Trans-retinol ester helps reduce the depth of lines and wrinkles, while focusing on damage caused by the sun, time, pollution, lifestyle and stress, helping to create the appearance of firmer, clearer, more translucent skin. Pore size is minimized for a visibly more youthful, healthier looking complexion. Essential oil complex high in azulene helps to lower the irritation associated with retinol, for calm, soothed skin.
Facts:
Prize and size
One bottle contains 30 ml of product and retails for 105 $ here or 108 € here. It is a see-through glass bottle with a dropper, the blue color comes from the product itself. As you only need a few drops a time the 30 ml should last you almost one year.
Texture and smell
Marketed as a oil-based retinol, it feels like your regular face oil when applied. It isn't the most lightweight, but sinks in pretty quickly. The smell is okay-ish, it isn't pleasant, but not overwhelming and doesn't linger. It leaves a hint of blue on my face when I put it on, but that disappears and doesn't stain the pillow case either.
Application and effects
Other than your regular face oil, you are supposed to apply Luna on your freshly cleansed skin and follow with your serum and moisturizer. That was awkward for me, as it is the opposite of what I usually do, but it worked.
After using it the night before, I would wake up to plump, hydrated and smooth skin in the morning. I have to admit though, I mainly bought it to combat hyper pigmentation, and I have included close-ups of my cheek area before and after six weeks of use.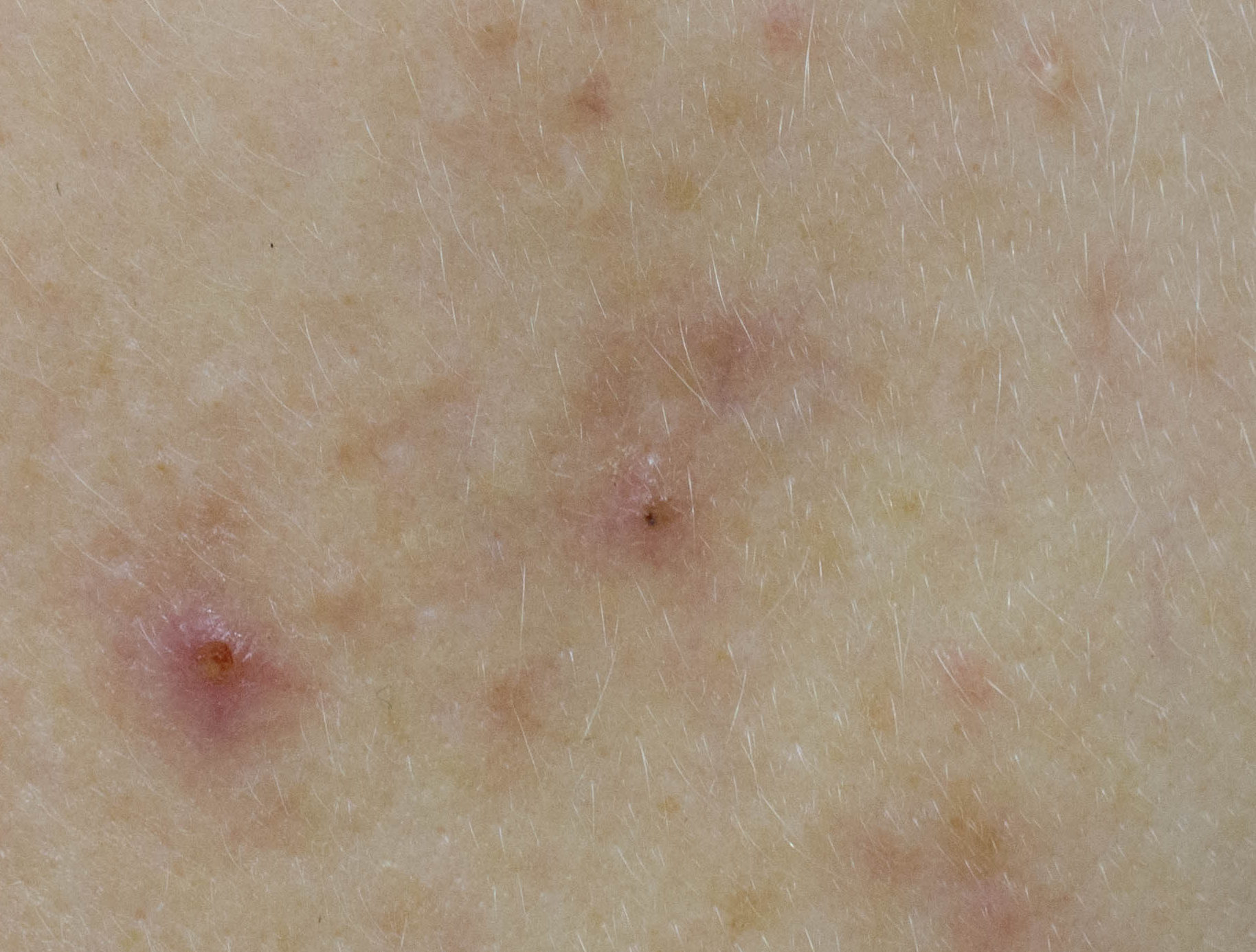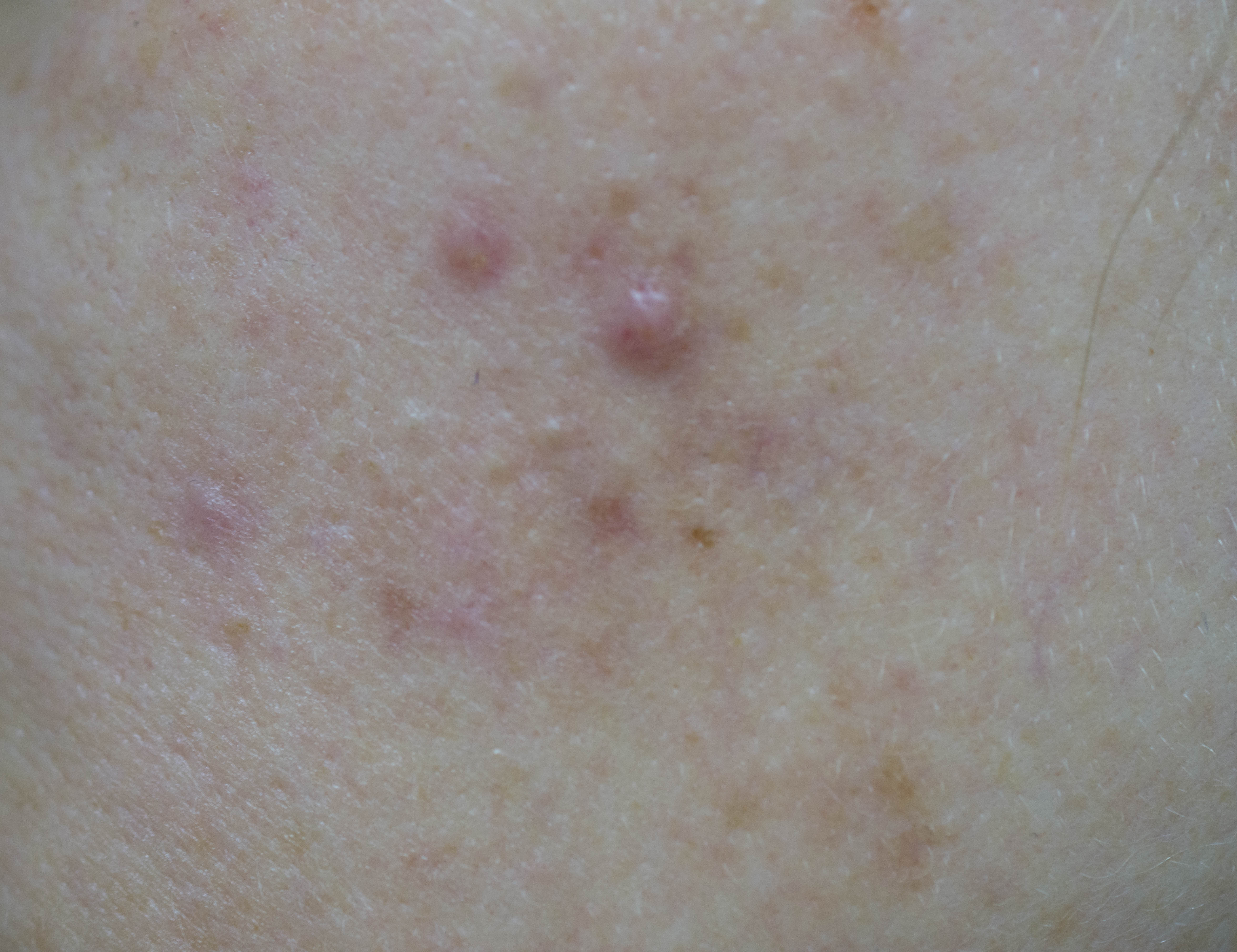 As you can see, the hyper pigmentation has faded a little, but isn´t gone completely.
Favorable ingredients:
Persea Gratissima Oil:

Rich in antioxidant, fatty acids

Vitis Vinifera Seed Oil:

Moisturizing, anti-inflammatory, rich in antioxidant and linoleic acid

Rubus Fruticosus Seed Oil:

Rich in Vitamin C and E, antioxidants, promoting collagen

Salvia Hispanica Oil:

Rich in linoleic acid, moisturizing and optimizing sebum production

Dimethyl Isosorbide (And) Hydroxypinacolone Retinoate

: Vitamin A, increases cell turnover, helps with fine lines and hyper pigmentation

Chamomila Recutita Flower Oil:

Soothing

Tanacetum Annuum (Blue Tansy) Oil:

antibacterial, anti-inflammatory

Anthemis Nobilis Oil (Chamomile)

: Soothing

Eriocephalus Punctualatus Oil (Chamomile):

Soothing

Citrus Aurantium Amara (Neroli) Oil:

Reducing scars and hyper pigmentation, increases collagen production

Citrus Aurantium Dulcis (Blood Orange) Oil:

Increases collagen production

Cananga Odorata Flower (Ylang Ylang) Oil:

Balances sebum production, antiseptic

Vetivera Zizanoides (Vetiver) Oil

: Anti-inflammatory

Helianthus Annuus (Sunflower) Seed Oil

: anti-inflammatory, rich in Vitamin E and linoleic acid

Rosmarinus Officinalis (Rosemary) Leaf Extract:

Antiseptic
The Dimethyl Isosorbide and Hydroxypinacolone Retinoate used here are a special form of retinol, said to be gentler than the others. It is important to note that all research regarding Vitamin A and its benefits has been made with a different form, so it isn't 100% sure that this form acts the same way.
Unfavorable Ingredients:
CI 61565 (Green 6):

Color

CI 60725 (Violet 2:

Color
It has been said online that the blue color comes from the blue tansy, and while that is partly true, these two products are responsible for the bright blue in the bottle.
Does it live up to its claims?
Yes.
It is soothing on the skin, despite containing a retinol ester (which are known to cause dry skin and peeling), it is hydrating and contains the antioxidant rich ingredients baking up the anti-aging claims. Worth noting is that the Sephora website claims that this product contains lactic acid and licorice, but both is not true.
Would I repurchase?
No.
It is a lovely product, but the retinol effect was weaker than I hoped for, and while the hydrating and soothing effects were amazing, it was´t was I was looking for at the moment. Perfect product, but not for me.
Who do I recommend it to?
If your skin is sensitive, dehydrated or easily irritated, I am sure that this product will be perfect for you.
If you want to give Retinol based products a go, but are afraid of the side effects, this is a great product to start with. No dryness or peeling.
And yes, in my opinion the ingredient list justifies the price tag.
Have you tried any Retinol products you can recommend?
And what confuses you in foreign languages?
If you want to read more about skincare, please check out the "Skincare Reviews" category in the side bar.
This post may contain affiliate links. All opinions are honest and my own.
(Visited 469 times, 1 visits today)