This post contains PR-samples and affiliate links. Please see disclaimer.
Given that I am a full time working mother of two, my mornings are usually pretty relaxed. And I am well aware that a morning skincare routine like mine (read here if you are curious), though already streamlined, is not possible for someone with little to no help.
In case you didn´t know, we live in a shared house with my parents, as one big family, and as my parents take the kids to daycare after breakfast, I can get ready and rush out the door at 6:45 without the need to do the whole dress, feed, dress again and then drop off.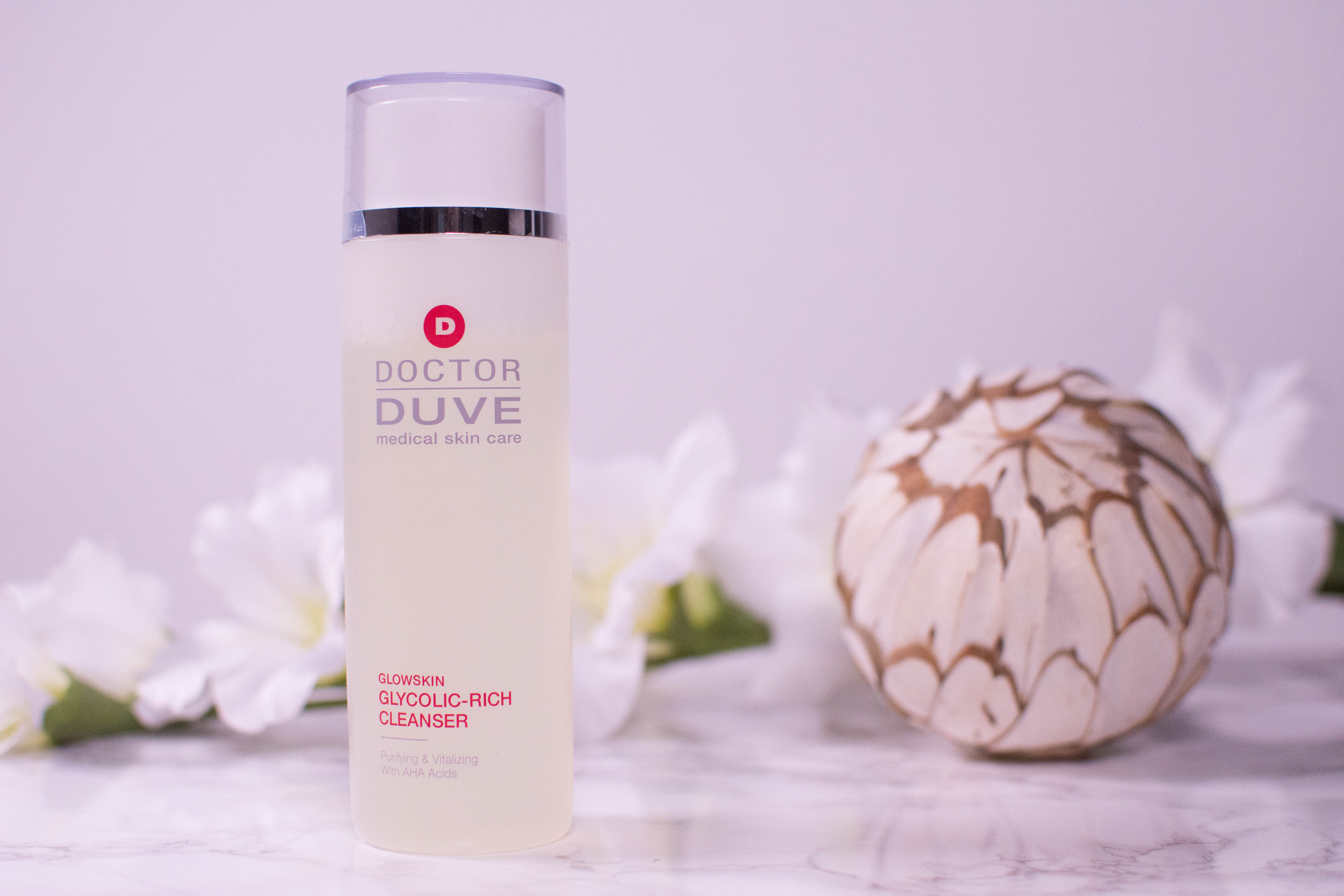 How lucky I am strikes me, when my parents are on holiday. Because despite getting to work one hour later than usual, I barely find the time to brush my teeth, let alone do a five step morning routine.
Now I can´t skip makeup entirely and I already do breakfast al desco, so cutting down my skincare is the only way to go. Which is when multitasking products come in very handy.
Like the Doctor Duve Glowskin Glycolic Rich Cleanser *.