This blog post uses affiliate links. Please read disclaimer.
I love a glamorous makeup look as much as the next beauty blogger, but even if I´d say I am wearing quite a lot of makeup compared to other women around me, I can´t help but feel a little intimidated by the Full Glam Holiday Makeup Tutorials I have seen recently.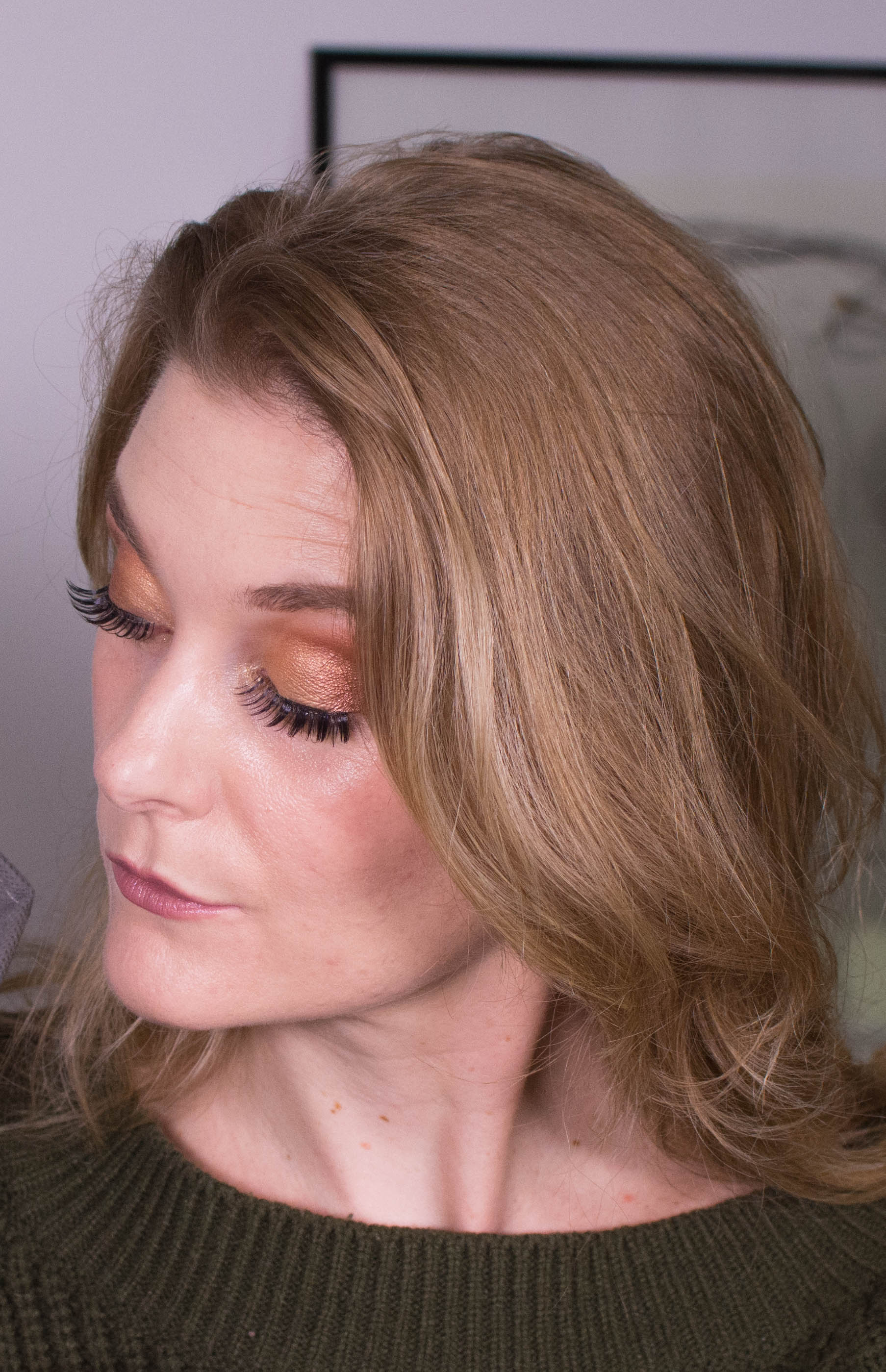 Glitter, red lips, I am down for that (in fact I want to be buried with my favorite red lipstick, just in case you actually CAN take things with you to the other side). But the full Instagram Glam with the cut crease and strong contour? I wouldn´t feel myself when wearing that.
And as I am very comfortable with feeling myself, I figured I would do my own version of a Holiday Makeup Tutorial, using contour, shimmer, false lashes and red lipstick… But in a way that still feels like myself.
Wearable Holiday Glam Makeup? Mature Holiday Glam Makeup? Boring Holiday Makeup? Whatever you want to call it, here is the tutorial!