This blog post contains PR-samples and affiliate links. Please see disclaimer.
When it came to jewelry, I used to be silver only for many years. Not because it suited me best, but because wearing gold made me feel older than I actually was.
In my mind golden rings and bracelets were reserved for, you know, adults. People that earned money in proper jobs and knew what they were talking about. If I wore gold, I felt like dressing up as someone I wasn´t, a girl pretending to be her mother.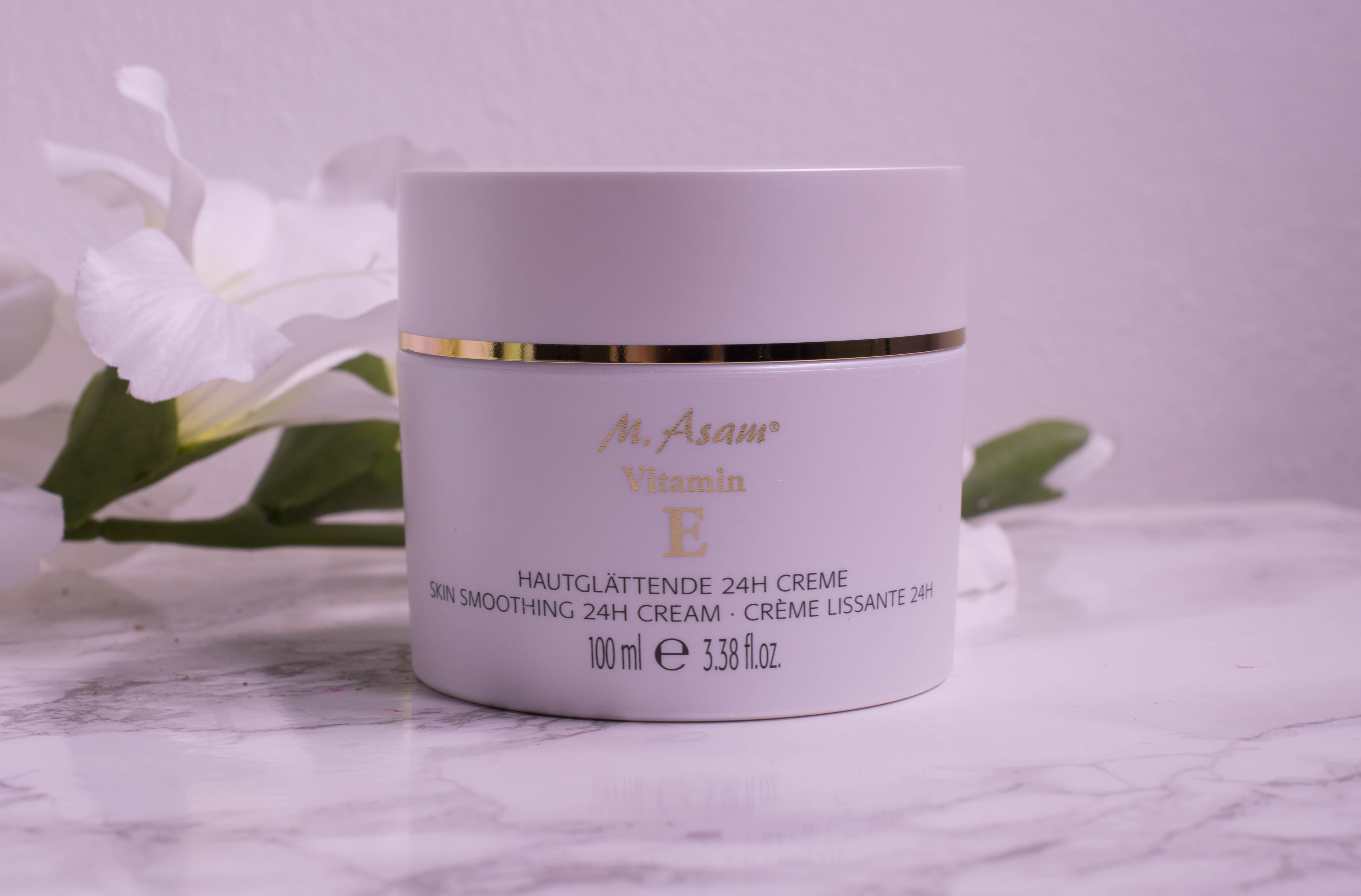 With more knowledge about skin tones and warm and cool colors I came to realize that gold actually suits me way better than silver does. On top of that I had to admit that despite having a proper job now and earning money (hell, even being a mother!) I would probably never feel like I belonged to the truly adult people. The ones that know what they are talking about.
In fact, I came to wonder if anyone really ever feels like he belongs to that group of adult adults, but I digress.
Coming back to topic (or at least as close to topic as I ever get): These days I mix and match my jewelry, but I still consider gold, especially combined with white, a very grown up combination. The Asambeauty Vitamin E Skin Smoothing 24h Cream * is white and gold in packaging, and a sophisticated and grown-up cream indeed.