Advertisement info: This blog post features PR-Samples and uses affiliate links. I did not receive any money to write the blog post or film the video. Please read disclaimer.
Do you enjoy reading about the trends in blogging? I admit I do. Not because I think about adapting my content, it is just part of my nosey nature to be interested in that.
It seems that the beauty community is taking a (long overdue) turn towards sustainability in 2019, which leads to Beauty Empties videos and Decluttering becoming more popular than the Hauls and Unboxing videos that seemed to dominate the You Tube space for years.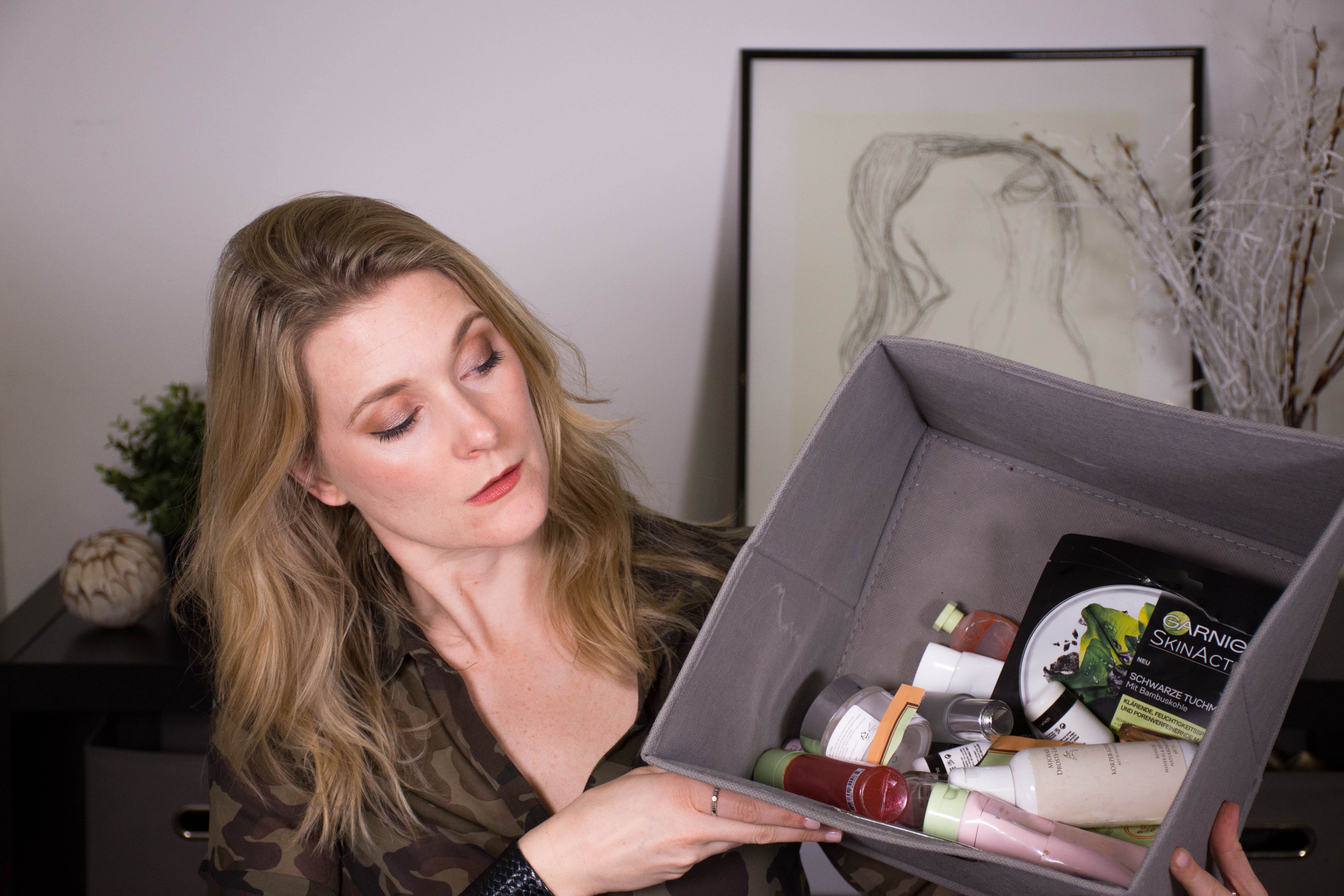 Now there is of course much more to sustainability then holding empty containers into the camera, but every little bit counts. Even if that little bit is concentrating on using up products instead of purchasing new stuff. (Which is what I do in my current Low Buy)