This blog post uses affiliate links and thus qualifies as advertisement.  Please read disclaimer.
It is the basics that count. If you don´t have a solid foundation, you´ll never be able to build a lasting house.
Not that I know even the tiniest bit about building a house – I am hard pressed to even draw one that my kids recognize – but it is a subject that I have thought a lot about over the last few weeks.
Ahm, skincare basics, that is. Not building a house.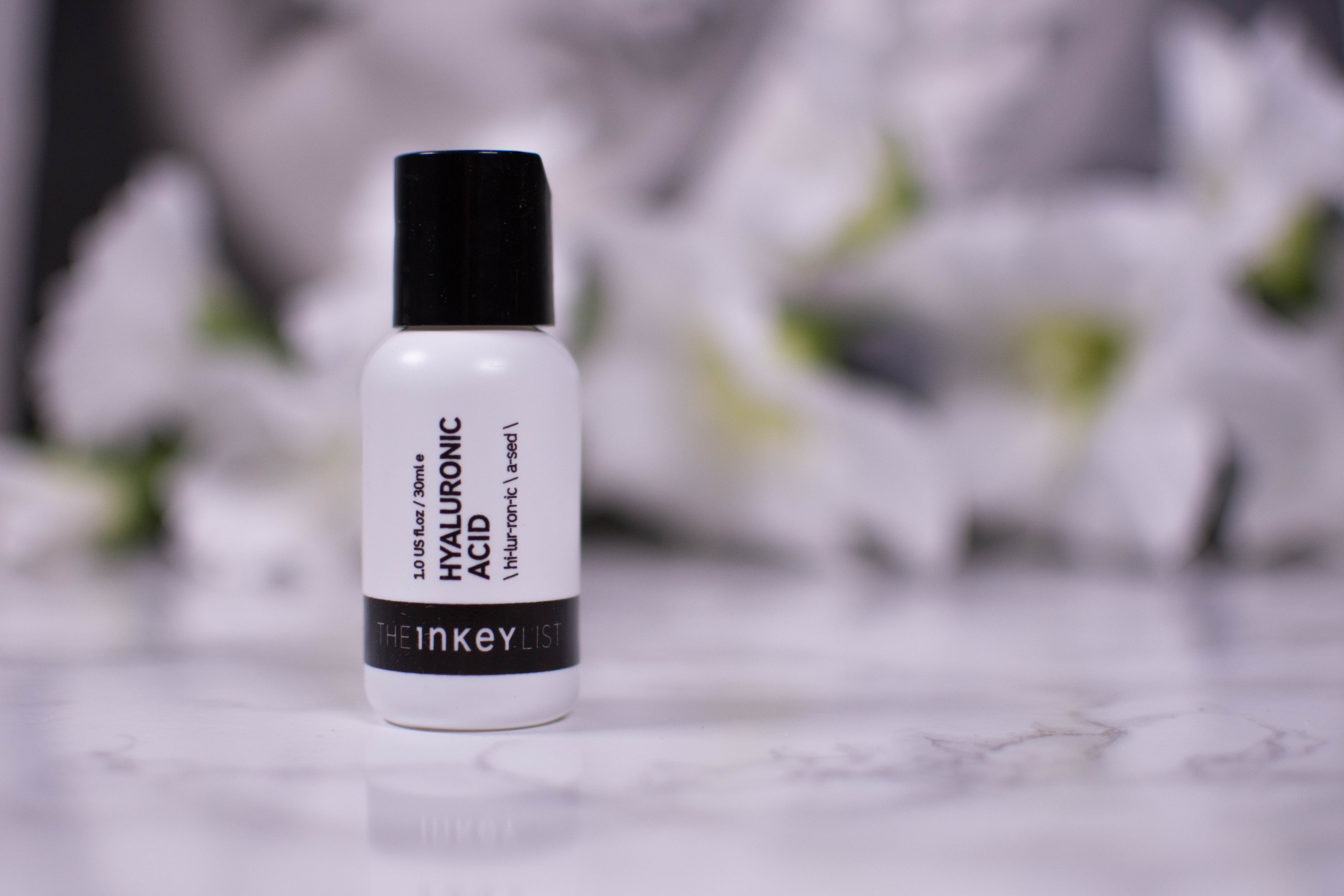 Ever since I posted this video, I pay much more attention to the ingredients I slather on my face, and while writing a review it suddenly dawned me that there was one that didn´t get the love it deserved.
And that is not only true for this blog here, it doesn´t get much love at all. We just assume that it is there, we take it´s appearance in a formula for granted, we just shrug when we see it on a label.
I am talking about Hyaluronic Acid, humectant and thus the key to plump and youthful looking skin. Yes, it is everywhere, yes, it can be sticky and hard to love sometimes, but in the right formula it is just OH SO GOOD.
So without further ado: THE INKEY LIST Hyaluronic Acid.