This blog post contains affiliate links. Please read disclaimer.
It would have been so easy to talk about food in this intro. I mean, come on, "Buffet"? Something along the lines of "Do you prefer it over a la carte?" or "Do you think we eat more or less when there is buffet?"
But I refuse to take the easy road (I save that for late night blog post writing mere hours before something needs to be published) and instead want to talk about a change that I have noticed over the course of the last years in terms of skincare brands and marketing.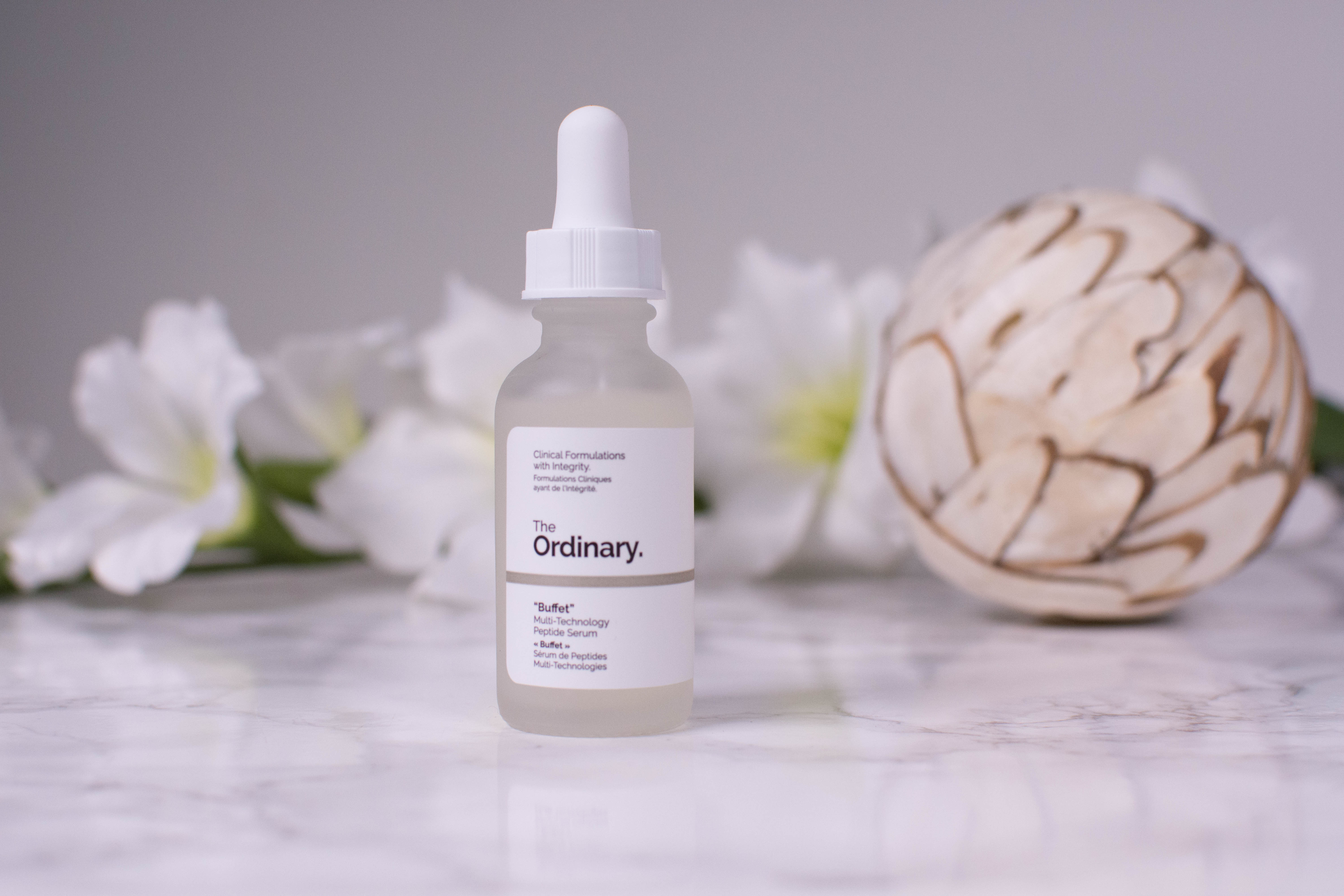 It might be my focus (and age that makes me remember times when many of my readers weren´t even born), but recently science became increasingly popular. Gone are the days when "look young and fresh" was enough to sell a moisturizer. These days words like "SYN™-AKE peptide complex (with dipeptide diaminobutyroyl benzylamide diacetate)" are casually thrown around, as if everyone was supposed to know what they mean.
Well, most people don´t.
I don´t. At least not without research.
But I can´t help but feel impressed by all the science that obviously went into development and am more inclined to purchase.