Advertisement info: This blog post uses affiliate links and contains products I received via PR, marked by an *. I was not paid to write this blog post/film the video. Please read disclaimer.
I am the first one to put up my hand and admit that the previous video in the series "Wearable Makeup Trends 2019" was far from being an actual challenge.  Soft eyes, red lips – I wear that any given day, no matter if it is on trend or not.
So for today's look, I figured I´d venture out of my comfort zone. VERY FAR out of my comfort zone in fact.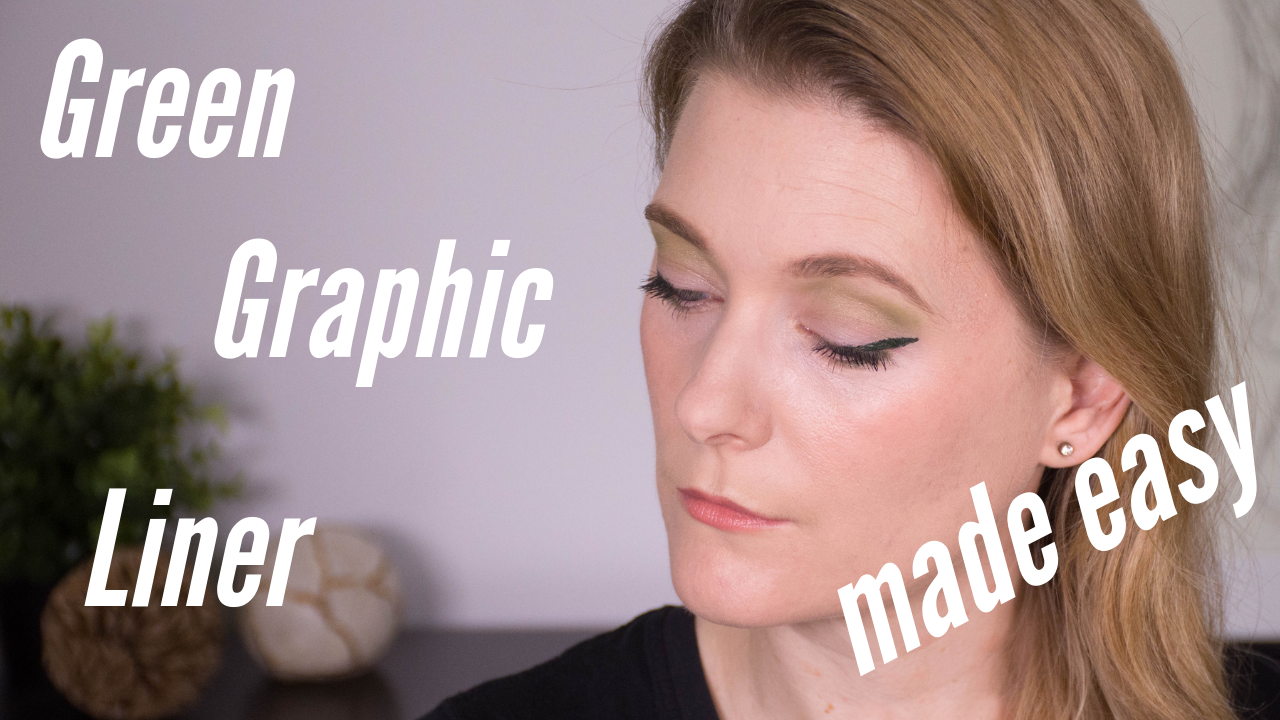 I used color. Green color.
Apparently green is going to be absolutely on trend in 2019 (and even more so with St. Patricks Day right around the corner. Lá Fhéile Pádraig– shout out to all the lovely Irish folk celebrating!)
To make up for the fact that the green is very (very!) subtle, I combined it with a colorful graphic liner, one of the eyeliner styles that is huge in 2019 (Pinterest said so!). And, at least if you choose a dark green like I did, one of the few colored eyeliner versions possible to pull off at the office.